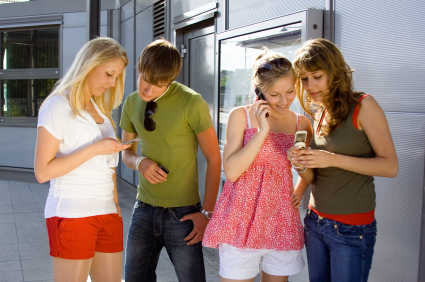 Man­ners are a lost art in today's soci­ety because chil­dren are spend­ing more and more time in front of their tele­vi­sions and their com­put­ers and los­ing out on social inter­ac­tion. What these teens do not know is that good man­ners are a skill that can pro­vide an advan­tage in the busi­ness world as well as in their daily life.
This 2 day work­shop July 22nd & July 29th
Ses­sion 1:
Pre­sen­ta­tion Skills
First Impressions/Body language
Intro­duc­tions and handshakes
What is self-esteem?
Pos­i­tive thinking
Please, thank you and excuse me
Being a gra­cious run­ner up
Basic table set­ting vs. Semi for­mal table setting
Amer­i­can style of dining
Ses­sion 2:
Cell phone skills
Giv­ing

&

receiv­ing gifts
Thank you notes
Man­ners do travel
Man­ners at the table
Pos­ture at the table
Proper table talk
Menus and order­ing meals
Nap­kins
Dif­fi­cult to eat foods
Din­ing do's and don'ts
Work­shop meets for two con­sec­u­tive days beg­n­ing Sat­ur­day July 22, 2017. The last ses­sion con­cludes with a 3– course lunch where the stu­dents can prac­tice every­thing they have learned while enjoy­ing a light lunch. Classes are inter­ac­tive and are taught using role-playing exercises.
Stu­dents will receive a hand­book con­tain­ing the lessons for the course that they may keep and use to help rein­force the proper social behav­ior, self-respect and self-confidence that they will take away from the class.
Dates:  Sat­ur­day July 22, 2017

            Sat­ur­day July 29, 2017
Time: 1:00 — 2:30PM
Ages: 14–17
Loca­tion: Pri­vate Res­i­dence in Mar Vista  
Your Invest­ment: $220.00 per stu­dent, $180.00 for sib­lings. To book sib­lings and receive the dis­count, send an email request­ing the dis­count. Do not pur­chase through Eventbrite.
Lim­ited to 10 students